Dear Friends of the Indiana County Humane Society:
Social media helped the Indiana County Humane Society (ICHS) successfully save a local dog named Chance from further abuse and unsafe living conditions. Our Humane Officers discovered a video posted on social media showing Chance being kicked and hit repeatedly with his stainless steel feeding bowl. The Indiana County Humane Society has two Humane Officers on staff who investigated this atrocious video posting and they uncovered where Chance lived and immediately issued a citation and had the owner surrender Chance to the ICHS where he was immediately cared for and rehabilitated and now he is on the shelter's adoption floor waiting for his loving and caring fur-ever home.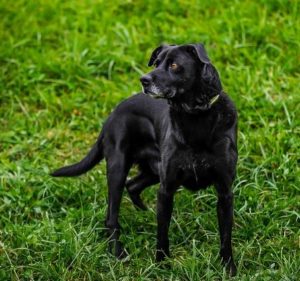 Chance's story is just one example of the hard work and dedication our Humane Officers and shelter staff put forth toward all the animals that enter through the shelter's doors. Another example is the ever-growing group of kittens and adult cats we are caring for every day. Currently, we have almost 200 cats occupying virtually every room at the shelter and in 2017 the shelter's cat litter costs alone have increased more than 50%! When you add up supplies, food, medications, vet care and the additional staff hours needed it is easy to understand the tremendous cost to take in and care for all of these fabulous felines. But, the Indiana County Humane Society does it because without hesitation we are here to serve the needs of the animals and citizens of Indiana County.
In the spirit of the season, ICHS asks that you consider making a donation to help the shelter continue to provide this level of care for every animal that becomes a part of our shelter family. Our operational funds have been stretched thin yet we never turn an animal away, our doors are open to all animals no matter what level of care they need or even if we are bursting at the seams with so many cats! Your support means so much to ICHS, the shelter staff and the Board of Directors because it means we can keep fulfilling our mission of preventing animal cruelty and suffering by providing compassionate care to each and every one of our shelter animals.
Wishing you a very happy holiday season!
Beth Finegan
President, Board of Directors
Indiana County Humane Society
Thank you in advance for your consideration of giving to ICHS!